About a year and half ago I heard about LuLaRoe.  People kept talking about these amazingly soft leggings that felt like you were wearing nothing and I was a bit curious.  When my good friend, Alice, invited me to go along to a consultant's house I jumped at the chance to see what all of the fuss was about.   We arrived and the first thing Alice noticed was a sign in her house with the names of their family and sure enough, she and her husband are Melinda and Paul.  I should have known then that our friendship was meant to be.
It was about 6 months later when I went back after that first visit and I never looked back.  I have gotten to know her amazing family and friends.  They have helped us in so many ways and I am forever thankful.  Melinda is one of the kindest and most giving person I have ever met.  Her husband, Paul, is in his residency for Orthopedic Surgery and is so supportive of her and a pretty awesome LuLaBro.  He even helped us out tremendously when my daughter fractured her pinky.  They go way beyond what anyone would expect and do with a smile.  They have 4 kids to keep them busy and constantly on the go.
I am so glad that I was able to photograph their family in their Americana LuLaRoe even though it was cut short due to a huge sand storm.  I had a great time with all of them and look forward to more fun times.
Ezra was not happy about not getting to wear his Micky Mouse clothes so while Paul tried to calm him I got to shoot Melinda and the girls.  The original location I was hoping for didn't work out and we went to the Replica which is always beautiful and full of great secrets for photos.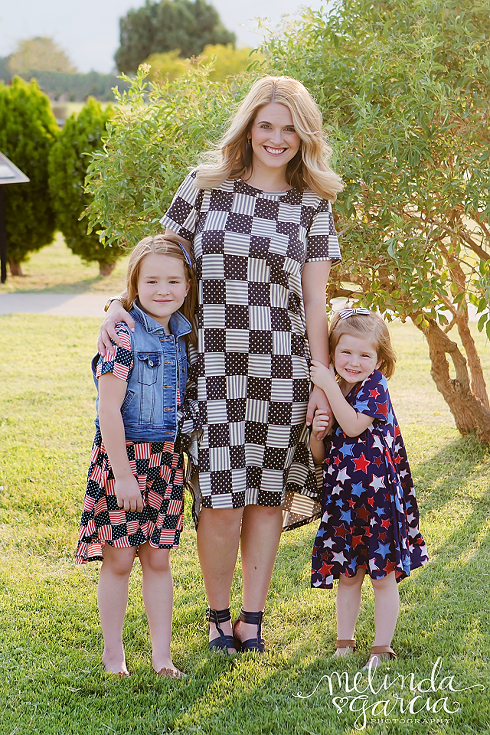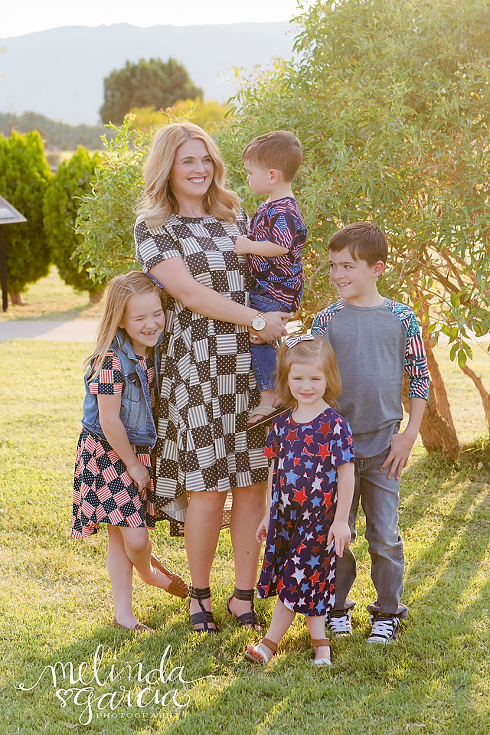 We brought the boys into the photo and Ezra wasn't feeling it.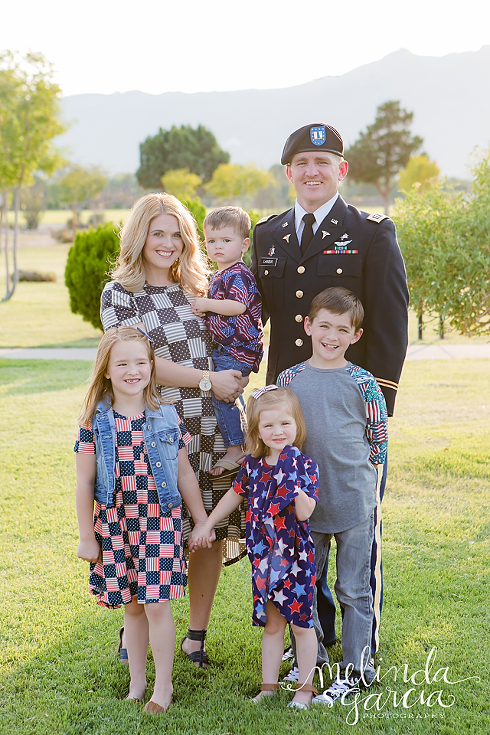 Time for Dad to join the family.
We let the kids run around while I got some photos of Paul and Melinda.



"When I'm in your arms I am home."

Need to work on their dance moves.

It was time to bring the kids back in at a new spot.  I love this corner with the beat up bench and amazing light.

It looks like running around was just what he needed.

I mentioned before that Paul supports Melinda's business 100% but he isn't alone.  Paul's mom, Karen, comes to stay and help out when needed.  She is a special and very patient lady and I was thrilled to find out that she would be a part of the session.

The many faces of Ezra…

I noticed that the storm was getting close so I took the kids aside one at a time to get some individual images before running out of time.  My favorite images of all 4 kids are on located on my page.

He is always up to something and only wanted a funny photo.


The epitome of an older sister.


This little one is full of personality.


So many faces.

I wanted couple more of Paul and Melinda (I am horrible at stopping) and took full advantage of their cooperation.




The winds arrived and we were done.
Thank you so much for allowing me into your family as a friend and to take you on a quick photo journey (I wish the beautiful weather had lasted longer).  You are truly a very special person and your family is awesome.  I am loving that I get to watch your littles grow and change for a little longer.
The Love of a Family
is Life's Greatest Blessing.