How often do we look and see what or who is around us?  I mean really look.  Apparently, I don't as often as I thought I did because I somehow missed this beautiful girl who lives a block away.  I met Carla a while back and had no idea that she had a high school senior.  So, when she asked me about photographing her daughter who liked the senior photos I took of her friend, Rachel (I have photographed 2 girls named Rachel so I played it off), I said of course.
Anna only had one request…She wanted a photo under the A that is on the Franklin Mountains and can be seen from Noel Field by our homes.  We were able to get a few locations in and one was a last minute add.  I'm lucky to have great clients who roll with me.
I'm also lucky because I had a huge computer scare while transferring images for back up and I thought I had lost everything.  I didn't touch my computer until my husband returned from a trip to help me.  It was all there but I lost a week of editing during the process.  Again, AMAZING clients.
I truly love photographing seniors and this girl was amazing.  I hope it was worth the wait!
This is where flexibility played a huge role in our adventure.  I was told to pick a place that I felt would work best.  I had seen her amazing outfits and knew I wanted a desert background.  I took off with Carla and Anna, taking them to my favorite location at Heinrich Park.  As I parked and we unloaded I remembered a good friend of mine posting a video of her dog running through the desert near her house.  I asked them to wait while I called her to find out exactly where that was located.  I had the information I needed and, luckily, they were up for the new location which was only about 5 minutes away.  We parked at my friend's house and walked over the berm and right into the perfect spot.  Anna rocked it!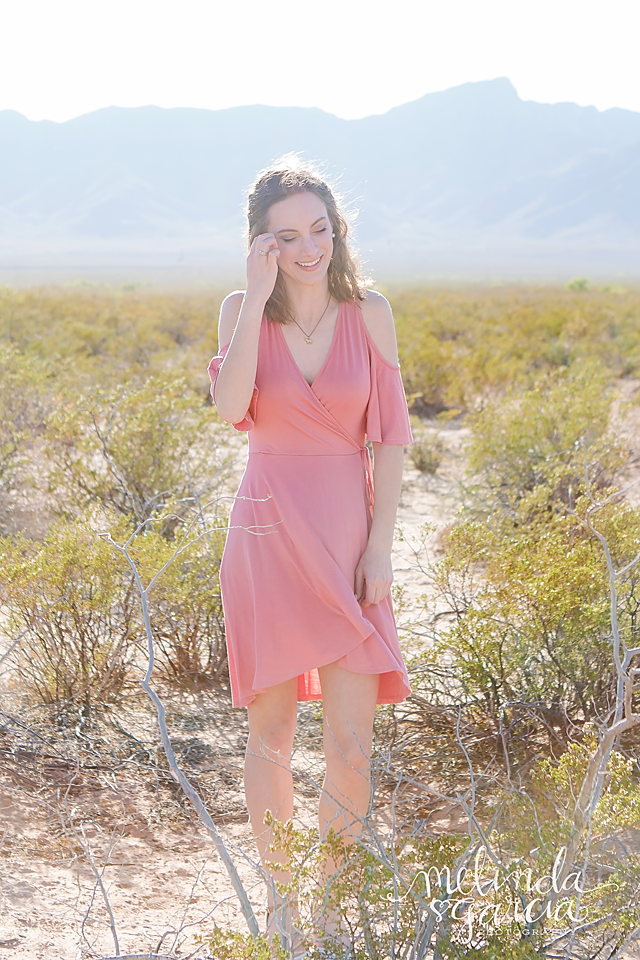 A little unsure at first.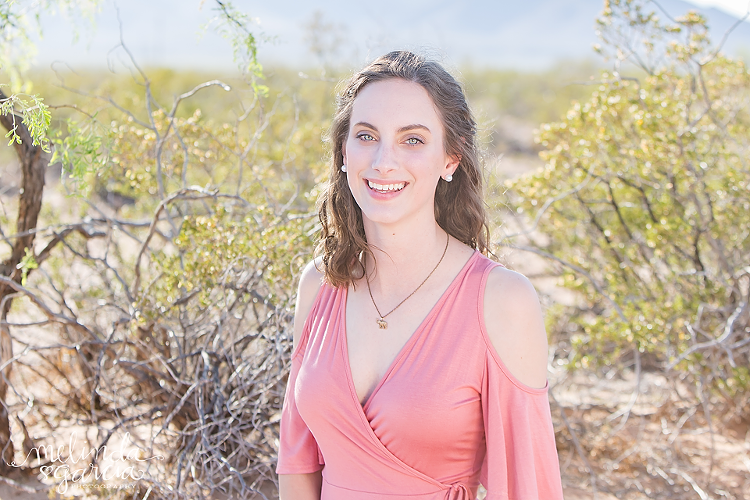 It didn't last long.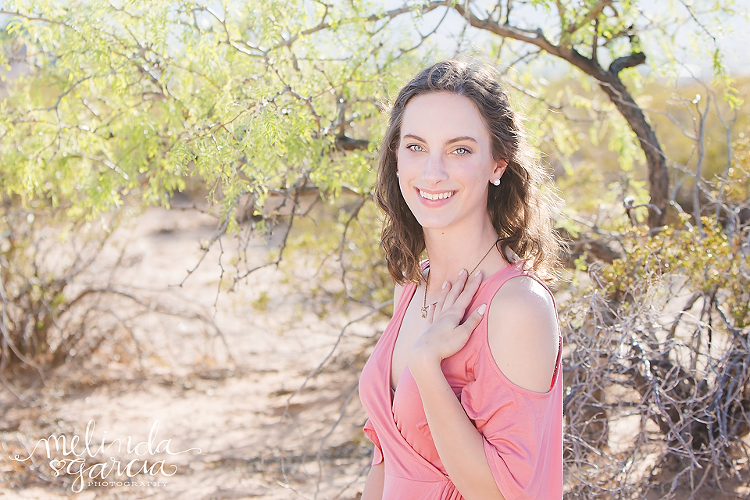 Believe it or not, there are several options when photographing in the desert.  There were so many spots to take advantage of out there.  Yes, there is green to be found.



Her mom was making her laugh.  Love it!


The tree attacked.

She recovered nicely.

I saw a huge tumble weed and mentioned it to Carla.  She started laughing and told me an Anna story I have to share.  Soon after arriving in El Paso they came across some tumbleweed (I can't remember if it was in motion or not but that's not important to the story).  Carla pointed it out and told her that it was tumbleweed to which Anna replied, "Tumbleweed is real?!"  So, natuarally, I had to get some shots of her with it.

Gorgeous!


Just a few more shots before heading on to our next location.  My favorite from this group can be found here.



As always, I had packed up my gear and we were headed to my car when I noticed the wall with amazing light.  We stopped for a few shots and it was my first share on my Facebook page.

That smile is amazing.


So many amazing images to share.

In all honesty we had no plan in place so when we got back to my car I gave her a couple of options for our next stop and she chose Downtown El Paso and it did not disappoint.  Did I mention how much I love the springtime for photo sessions?  I never feel rushed because we have plenty of light for hours on end in the evening.




Seriously, she is…there are no words.



All of these were in one general area.  It was time to head towards San Jacinto Plaza with a stop at her favorite place.



The rest of the images in this section were all from the plaza area.  Such a beautiful site for sitting back and relaxing while people watching or for taking photos of a beautiful girl.






Both versions are worthy of being shared here.

I was able to get some shots before we were asked to get out of the ditch.  She wanted to know why we were in there and I told her that it's where the prettiest flowers were located.  She said that most were just weeds and she cuts them down at home.  I showed her an image on my camera and she smiled and agreed that they look pretty.


Peek A Boo


The pretty weeds with the purple blooms.
We picked up with the other outfits a few days later in between wind storms.  It actually started the day we were shooting but not until later so it all worked out and The Replica on Fort Bliss and Noel Field were the perfect backdrops.  This group of images are a complete surprise for her mom because she was unable to come with us.  I hope she likes what we did.


I want to share them ALL.


Beautiful.



The Replica has so many possibilities when it comes to photos and I only tapped into a little bit of it with Anna.  I love this location and her outfit was perfect.  I have two images from this location that I shared on my page.  1st image and 2nd image.



Amazing from any angle.



We started walking and saw a couple of baby bunnies eating near where I was going to take her so we adjusted.  You can see them at the end of the wooden deck where she is sitting.  They live under the deck so they would hop back underneath and come right back out when we would move.



You would never guess that right before the session the heel of her shoe broke and she had to do a balancing act.  Effortless.



I wanted to get a shot of her class ring but with her in the shot as well.  She always knew exactly what I was saying and asking of her.



As we were walking, I never have an idea of what I'm going to do, I saw this pop of color and knew it would be perfect.  I should probably explain myself.  I will look at outfits and go with a location but until I can't plan ahead because it never works for me.  I shoot what I feel and when it's a photo session I base it off of how my "model (s)' feel.  You can't force it because it will show.  Luckily, we had to force nothing on either day.

She was a safe distance from the cacti.

Two different looks in the same spot.


We headed to Noel Field (across the street) for the field shots with the "A".  Sadly, there was still too much sun so we just had fun until the sun hid behind the mountain.  Another one of my favorite images on Facebook.




The winds were picking up but we weren't giving up on the "A".

This is when the sun went behind the mountain.

Carla, thank you so much for allowing me to be a small part of Anna's memories here at Fort Bliss.  I had a wonderful time with you and her as we wandered around El Paso and Fort Bliss looking for the perfect spot to accentuate her natural beauty.  She is such a special soul and will go on to bigger and better things.  Best of luck to you, Anna, as you begin a new chapter in your life book.
"and this is the part
where you find out
who you are"